As the report points out, iPhone users have maintained an interest in adding Android-style custom widgets to the home screen in the past two months.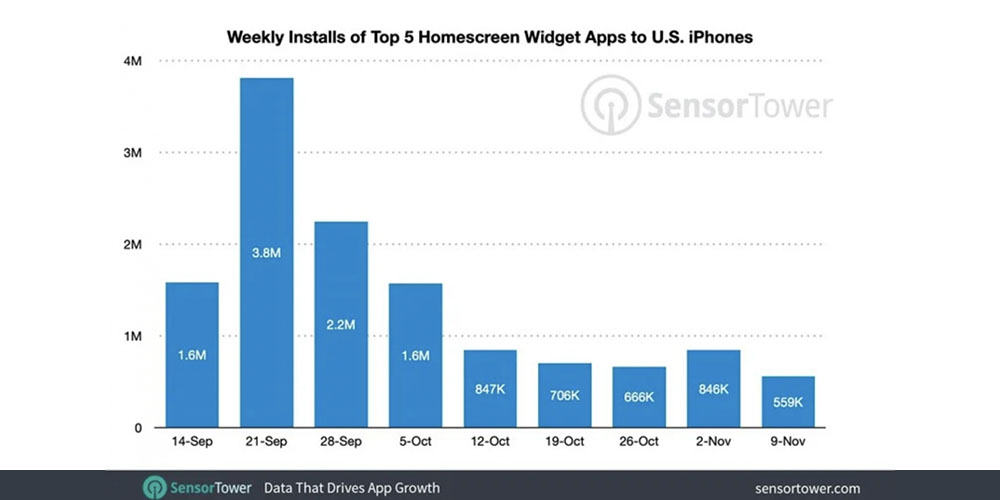 Sensor Tower's report tracked the downloads of the five most popular home screen widget apps: Widgetsmith, Color Widgets, Photo Widget: Simple, WidgetBox, and Photo Widget. And they found that since the release of iOS 14 on September 16, these apps have been downloaded 13 million times in the US App Store.
The number of installs peaked in the week of September 21, with 3.8 million downloads. Taken together, it is estimated that these five apps have installed 45 million worldwide so far.