When the iPhone 12 was released, many people were stunned by one feature in particular - MagSafe. After all, Apple decided to add magnets inside the new iPhone that allow you to charge it, attach wallets to it, and even get a grip
One of the negative things about it back then is that MagSafe was still in the beginning. It wasn't possible to charge your iPhone 12 without plugging it into an outlet. But this has all changed since the release of the new MagSafe power bank.
What Is MagSafe Power Pack?
Simply put, the MagSafe power bank is an external rectangular battery pack that you can easily attach to the back of your iPhone 12 magnetically.
Unlike many other external batteries available, the MagSafe external battery has its unique: It has Apple logo on the back and pop-up animation when charging. It delivers an integrated experience that no other product delivers. The iPhone 12 MagSafe battery pack supports reverse wireless charging, something that no other product can do. This means that you can charge your iPhone 12 MagSafe battery pack while you are charging your iPhone.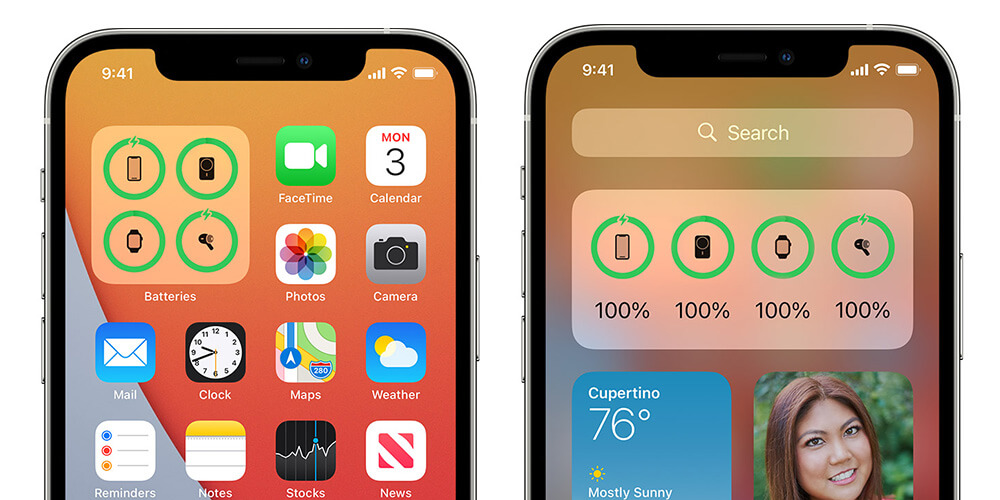 How Does the MagSafe External Battery Work?
If you decide to buy the MagSafe external battery, you will get it with 0% charge. All you need to do is to plug it into your iMac, for example, and it will reach 100% battery in about 1 hour or so. You can then attach the MagSafe external battery to your iPhone and charge it with a Lightning cable that is included.
While you can simply attach the MagSafe power bank to your iPhone, the max output you're going to get is 5W. This means that it will take a lot of time to charge. So, if you're in a hurry, it's best to simply use the Lightning cable and you will get a full 15W charging output.
It's important to keep in mind that the MagSafe power bank of iPhone 12 has a safety feature built-in. It won't charge your iPhone above 90%. While Apple doesn't say why this occurs, it may be related to efficiency.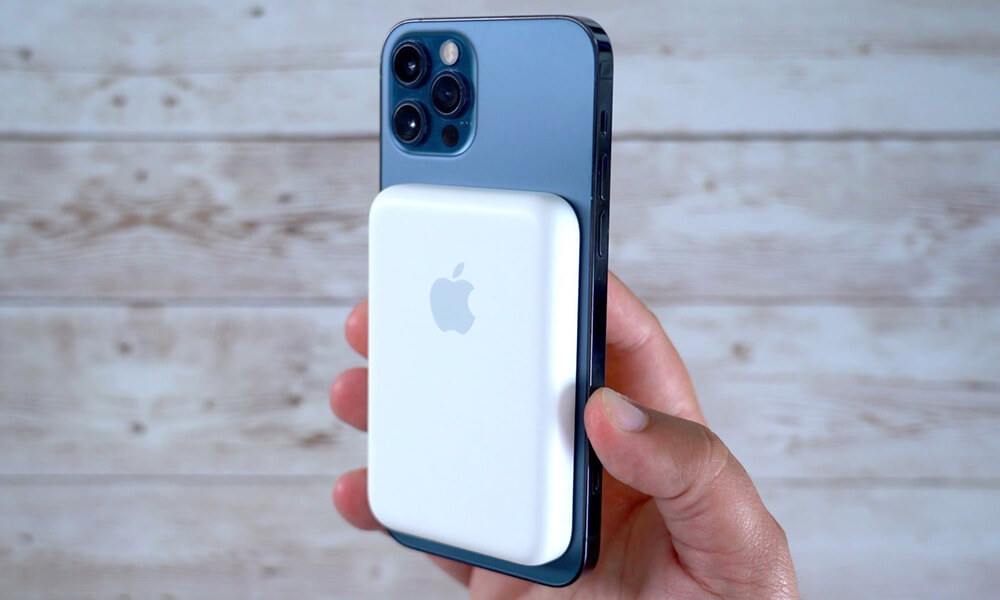 How's the battery capacity of MagSafe Power Pack?
We did not find any Apple's statement on battery capacity, but recently, the YouTuber ChargerLAB released a disassembly video of the MagSafe external battery, showing its internal structure. We can see that it is composed of two single-cell batteries with a capacity of 1460mAh, which means that the battery capacity of the entire magsafe power bank is about 2920mAh.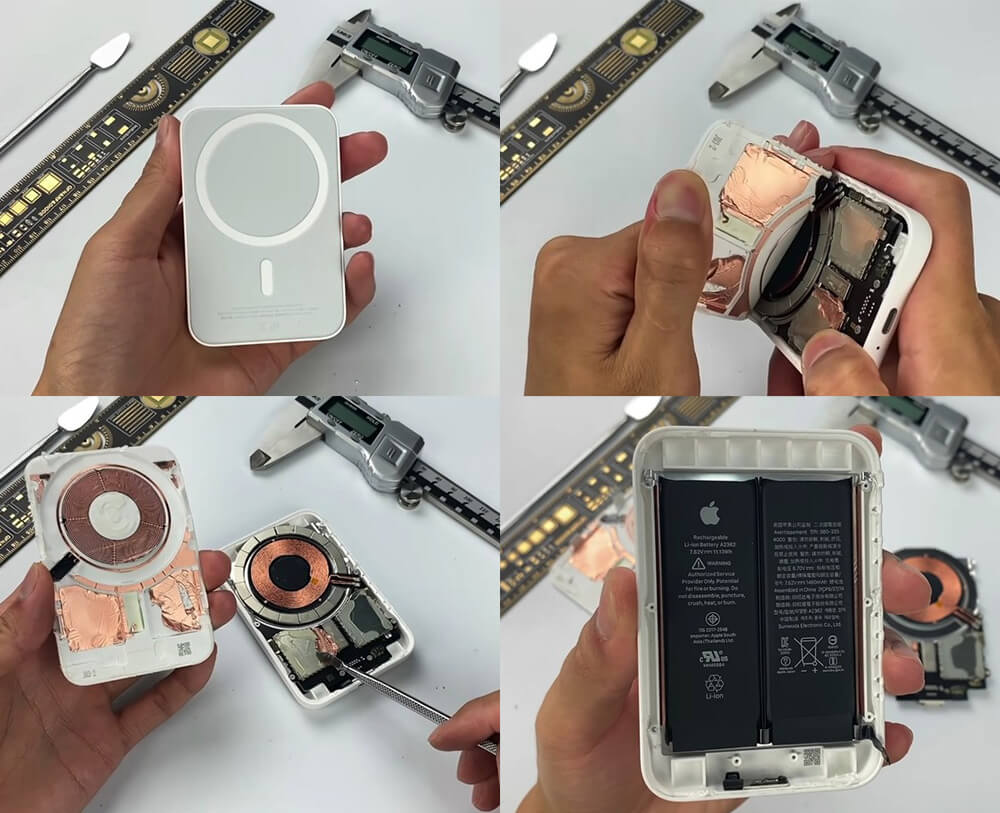 As a user of iPhone 12 Pro max (battery capacity 3687 mAh), it is obviously impossible to charge from 0% to 100% with Magsafe charger. Even without the limitation of safety function, let alone its charging power is only 5W.
Which Models Are Supported?
According to Apple website, it says that MagSafe power bank can support these models:
iPhone 12 Pro
iPhone 12 Pro Max
iPhone 12 mini
iPhone 12
So, no matter which iPhone 12 model do you have, the MagSafe power bank is supported. But keep in mind that you need to have the iOS 14.7 or later installed so it can fully integrate. This power bank also charges up other Qi-compatible devices.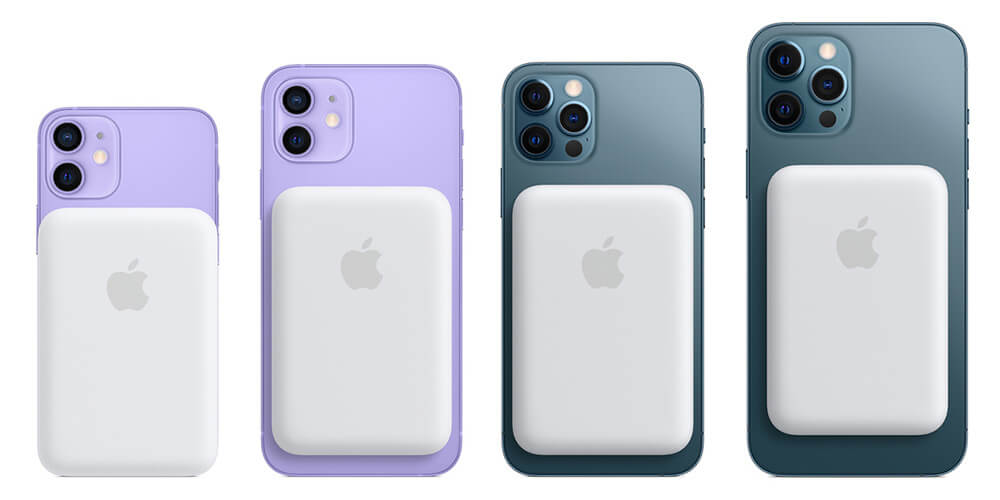 Where To Buy and How's The Price?
If you are looking to buy the new MagSafe power bank iPhone 12, you'll be glad to know that it is already available to ship in Apple in-stores as well as on the company's online store. In case you prefer, some major retailers such as Walmart, Best Buy, B&H Photo, and Amazon are already selling it as well.
The MagSafe power bank iPhone 12 price is $99. Be aware that by $99 you can only get the power bank, while the power adapter and cable sold separately. So, if you lost your original iPhone 12 power adapter and cable, you would need to buy a new for the power bank. Yet, unlike the iPhone 12, it is only available in white.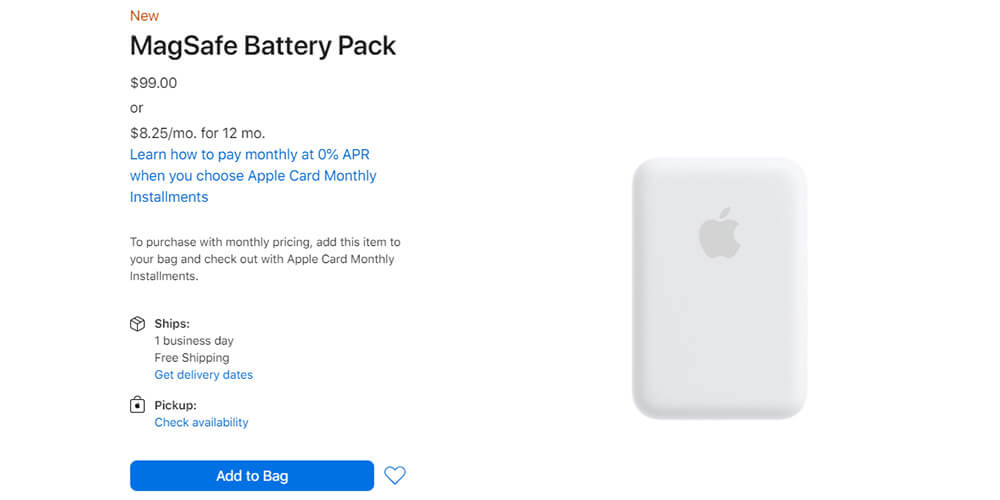 Does MagSafe Power Bank Worth Buy?
People hate when their iPhone 12 battery runs out while they don't have a charger around. In case you're an Apple fan who tend to use your iPhone a lot during the day, it may pay off to buy this rectangular MagSafe power bank. In the same way, it may also be a good option for gamers and frequent travelers.
But, compared with other similar products on the market that can replace it, MagSafe power bank has no advantage at battery capacity, charging power or price. For the time being, the price/performance ratio of this product is not high. If you are not in a hurry to experience Apple's new products, you can consider other brands of magnetic charging treasures, which are more practical.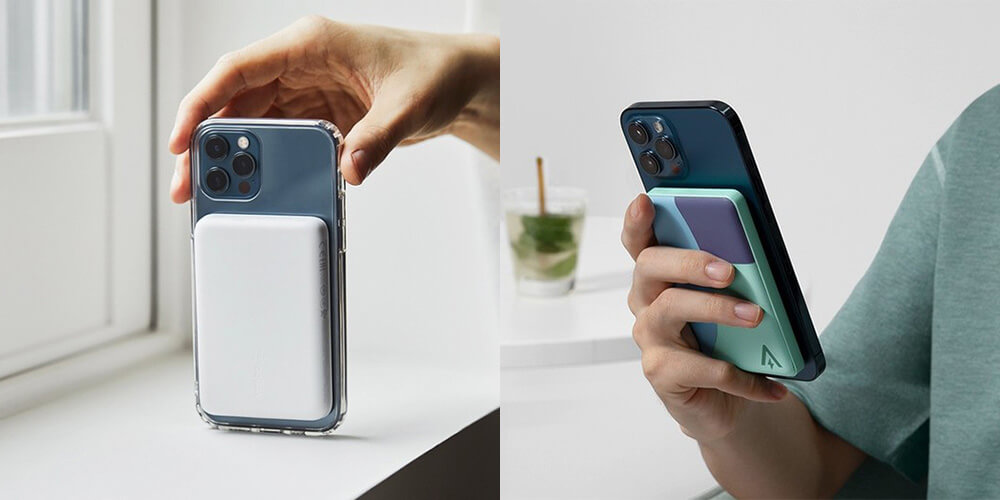 Left: Belkin magnetic power bank
Right: Anker ice-cream magnetic battery power bank