No matter if you just bought yourself a new iPhone 13 or are still using an older one, it's important to keep in mind that doing an iPhone backup is crucial. After all, accidents happen all the time and you don't want to lose all your data just because you didn't take a couple of minutes to do an iPhone backup.
One of the best things about backing up your iPhone is that you have plenty of options to keep all your data secure. You have three ways to back it up.
How to Backup iPhone?
#1: Backup iPhone to iCloud
This is the easiest way to back up your iPhone. To backup iPhone to iCloud, you just need to tap on Settings, and then [your name] top button. Tap on iCloud and iCloud Backup. Notice that if iCloud Backup is switched off, you can simply toggle it on.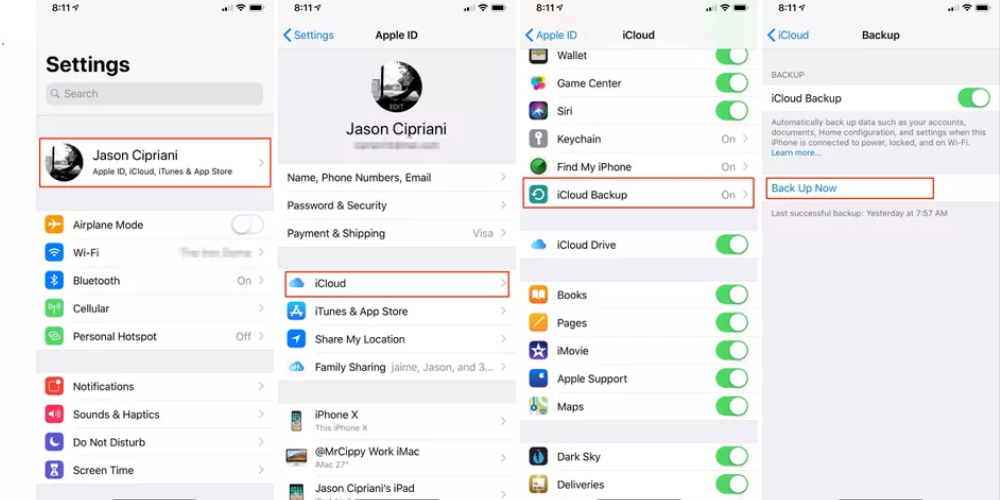 #2: Backup iPhone with iTunes
In case you prefer to use iTunes to back up your iPhone, you'll need to start by connecting your hon to your computer. You just need to use the charging cable. You should then open iTunes. Here, you should be able to see a small iPhone icon in the upper left corner. You need to click on it to select it.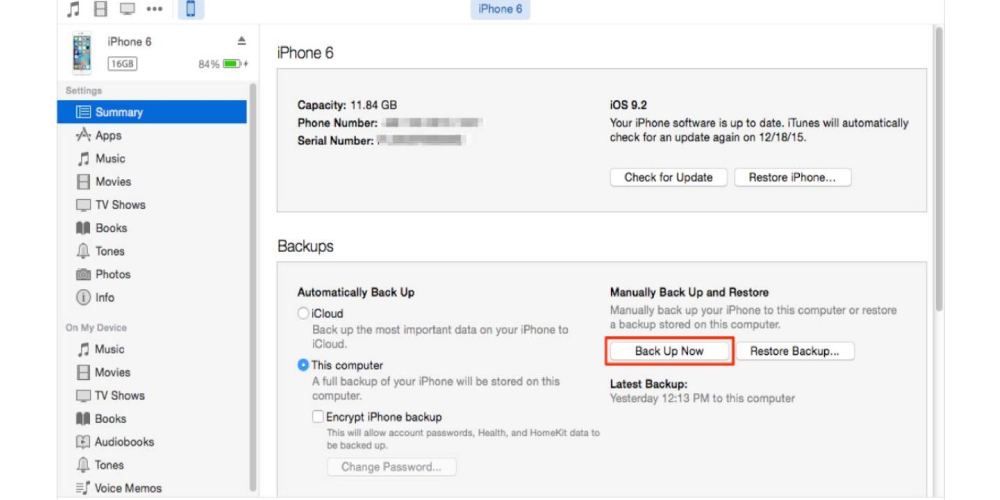 In case you have never used iTunes to back up your iPhone, you may be asked to trust the phone. This is a security measure. You will need to trust it on both your computer and the phone itself. In addition, you may also be required to either set your phone up as a new device or restore it from a previous backup. Simple you want to backup iPhone with iTunes, you should pick the first option.
At this point, you need to go to General on top and then look for Backups and select This computer in iTunes.
#3: Backup iPhone To Google Drive
One of the other options you must have your iPhone backed up is to use Google drive instead. However, before you backup iPhone to Google Drive, you want to ensure that your phone is connected to Wi-Fi.
Keep in mind that if you usually use Google Drive to back up your iPhone, only new photos will be backed up. Besides, it will also overwrite your previous backups for calendars and contacts. In case you have your photos organized in albums, these albums won't backup up to Google Drive as well as contacts and calendars from services like Facebook or Exchange will not back up either.
Now that you're all set, it's time to start backing up your iPhone. You need to start by installing and opening the Google Drive app on your iPhone. Then, tap on the Menu in the top left, followed by Settings, and then Backup. Now just tap on Start backup.