There are more than 2 million people lost their iPhones in 2015 alone, according to Consumer Reports. Except the property lost, losing the contacts and photos on those iPhones are much more headache.
Luckily, there are ways to ensure you don't lose all your contacts and photos along with it when the iPhone is lost.
How to Backup iPhone Contacts?
If you are looking to backup iPhone contacts, you have two different options:
• Using iCloud
In this case, you need to tap on the Settings on your iPhone and then click on the name of the iPhone. Now, just tap on iCloud. Here, you should see your iCloud storage and usage details. If you take a good look, you will see the Contacts section with a slider. In case it's green, it means that our contacts are already backed up. In case it's white, your contacts are not synced. In this case, you just need to tap the slider next to "Contacts" to make it green. You should see a message asking if you want to merge any existing contacts. Tap on Merge.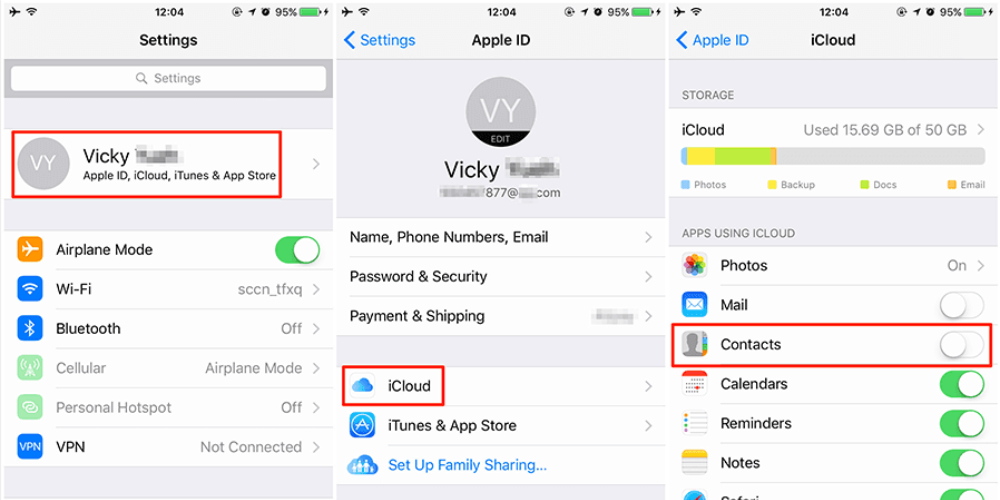 • Using iTunes
In case you prefer, you can also use iTunes to back up your contacts. Just plug your iPhone into your computer and open iTunes. On the left-hand side of the screen, click on the tab that says Info. You should now see "Sync Contacts" at the top. Just check the box to the left and click Apply on the bottom right-hand corner.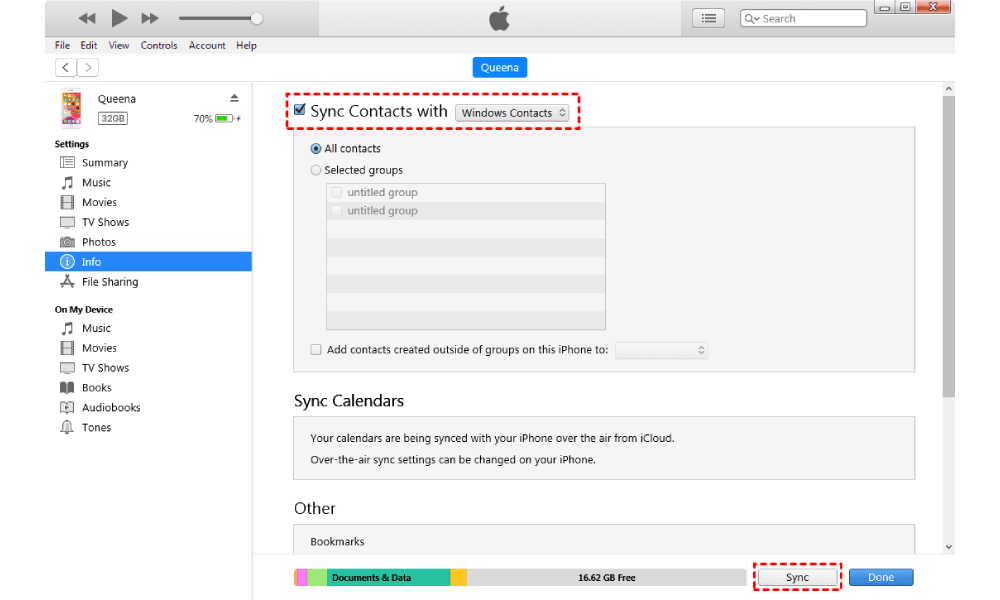 How to Backup iPhone Photos?
If you are looking to backup iPhone photos, you also have two options:
• Using iCloud
On your iPhone just tap on Settings, tap on [your name], then tap on iCloud, and then tap iCloud Backup, and finally enable the feature.
If you have already enabled this feature, you will see the note of "last successful backup" time at the bottom. iCloud Backup will automatically backup all your photos, iCloud info and documents and other settings once it is charged, locked, and connected to Wi-Fi. So, if you enable the iCould Backup, you don't need to worry photo lost.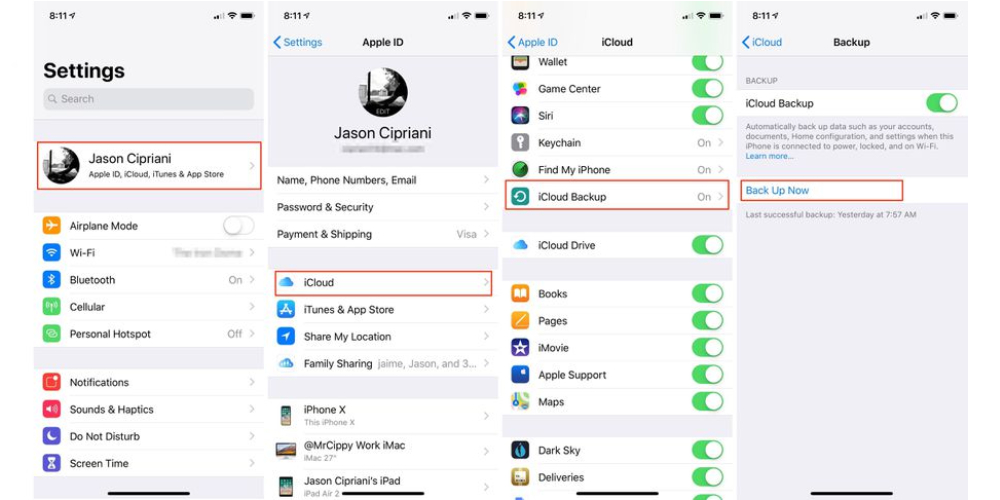 • Using Google Photos
Download Google Photos to your iPhone and then open the app. Sign into your Google account and choose High quality or Original. Then just tap Confirm, easy.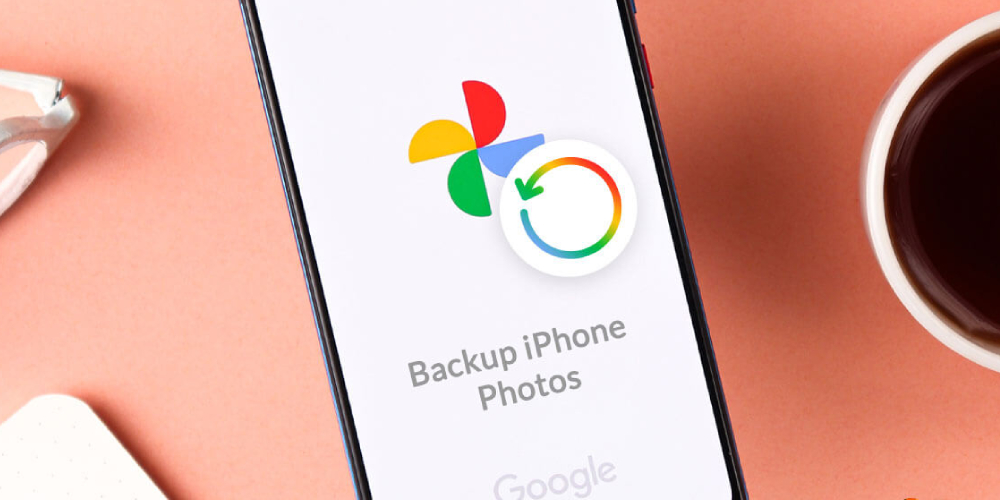 How to Backup iPhone Apps?
If you want to back up your Apps, the easiest way to backup iPhone apps is using iTunes. All you need to do is to open the iTunes app on your computer and then connect your iPhone using the charging cable. Just tap on the Device icon and then move to the Apps tab to start the apps backup process.