#1: Bose QuietComfort 20
The Bose QuietComfort 20 are, without any question, great earphones for sleeping. After all, they are incredibly comfortable as well as deliver good sound quality.
While the price may be a bit too high for some, they are worth it. Not only this Bose earphones physically block the sound surrounding you, but also cancel those noise actively.
#2: CozyPhones:
One of the main aspects to consider when you are looking for the best earphones when sleeping is comfort. And the CozyPhones are perfect.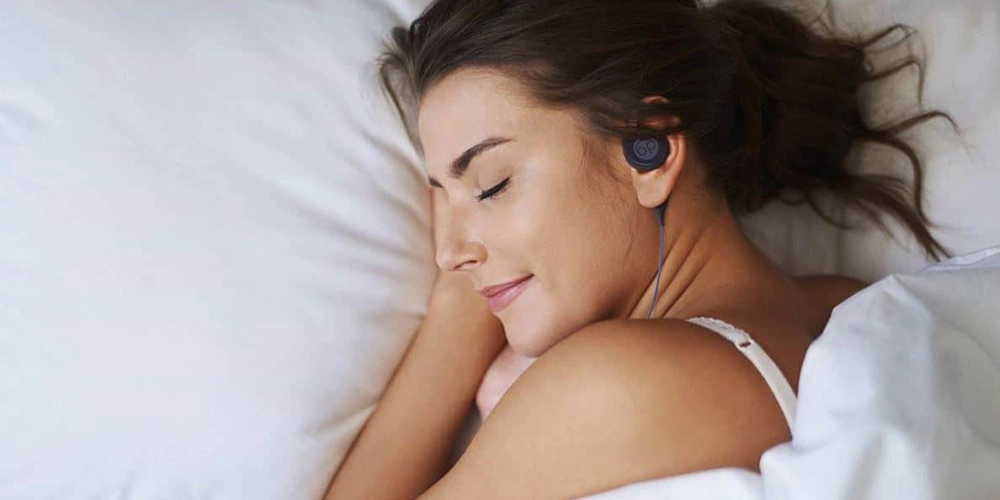 Featuring a headband design, the earphone is flat to ensure that you are comfortable even if you are a side sleeper. Besides, you can even pick the color that you prefer.
#3: Panasonic RP-HS46E-K:
The Panasonic RP-HS46E-K is one of the cheapest earphones for sleeping that you find on the market. But this doesn't mean that you shouldn't consider them. They are comfortable.
Notice that due to the price, you should expect to listen to the person who is sleeping on your side. Still, it's a good option.
#4: SleepPhones AcousticSheep:
In case you like the headband model, then you need to check out the SleepPhones AcousticSheep.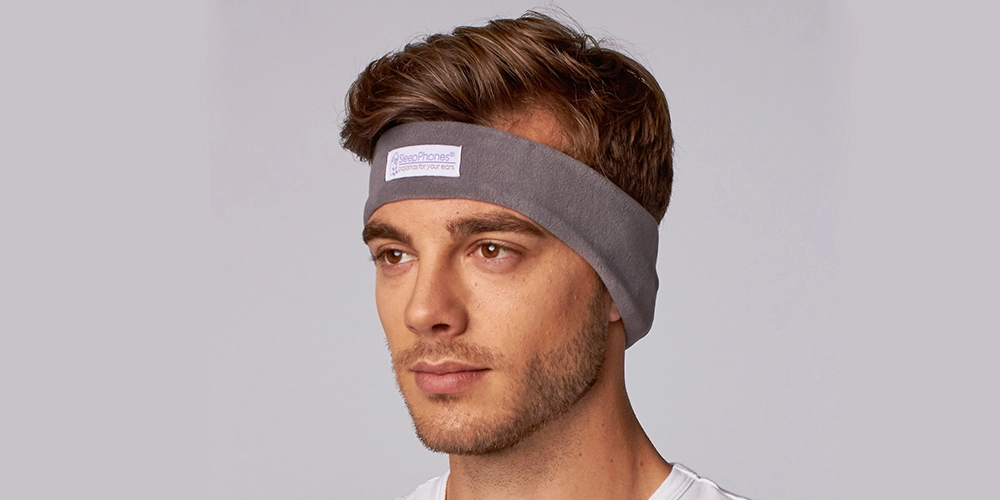 The SleepPhones AcousticSheep is not only comfortable but it is also washable making it very practical. Besides, you can keep tossing and turning during the night because it won't move.
Notice that if you decide to get the SleepPhones AcousticSheep, you will need to pick the size. While most people wear the medium size, you can choose to ensure that the headband will perfect fit you. Besides, you also have different colors to choose from.
#5: Tooks Sportec Band:
Another option for sleeping is the Tooks Sportec Band.
The Tooks Sportec Band features a headband design that you can use to sleep as well on go to the gym or jogging. And this makes the Tooks Sportec Band very flexible.
In case you want, you can easily remove the earphones when you need to wash the headband.
The Tooks Sportec Band is available in 3 different colors.
One Last Option...
#6: MAXX ROCK
If you don't want or like the headband design, you'll be glad to know other options such as the MAXROCK earphones.
Featuring a two-layer design, the MAXROCK allows you to be very comfortable ad a snug fit. Besides, they are also lightweight, so you won't even notice that you are wearing them.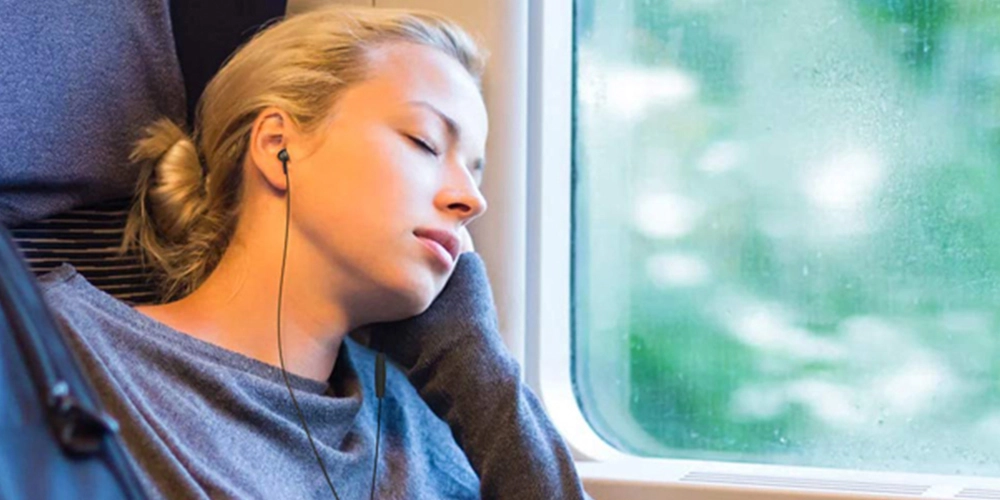 Bottom Line
So long as you choose the right headphones, you can easily fall asleep and solve other sleep problems. Besides, if you still can't solve your sleep problem, it's better to consult your doctor for professional treatment as soon as possible.