Now that you know the difference between different versions of iPhones, so how to know the version of yours? Here is the easiest way to identify your iPhone's origin country.
First, open the Settings.
In the Settings interface, select the General option.
Click on General option to enter About.
Pull down the page to view the digits of the Model.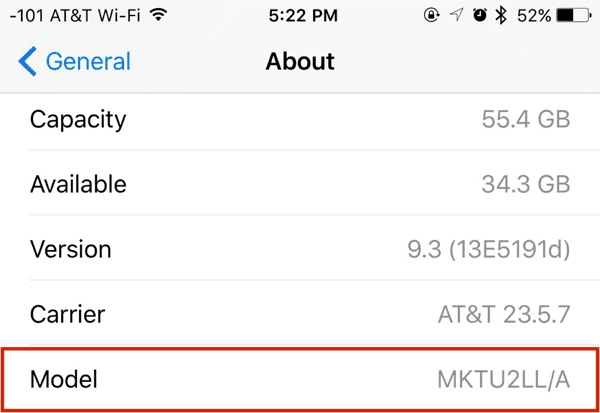 The code of each version is different, so with it, you can know which origin country your iPhone is. The last few digits of the model represent different regional codes, what you should notice are two letters before the slash, the most common is as follows:
A - Canada
B - UK and Ireland
BT - UK
C - Canada
CH - China
KH - Korea
J, JP - Japan
LL - US
X - Australia, New Zealand
ZP - Hong Kong and Macau
If your code is not in the above, please click here.