Apple just launched a new iOS 15 update. So, you are probably wondering when will iOS 15 be released. Well, according to the company, the new iOS 15 will be released in the fall. But what can you expect from this new operating system?
iOS 15 Features
We have to say that we are very pleased with all the iOS 15 features. In fact, we are positively surprised to see so many changes in the new operating system. From tools to reduce distractions to more privacy features, new features for FaceTime calls, new notifications, complete redesigns for Mas, Weather, and Safari, there are many new features you're going to love.
#1: Notifications Redesign:
With the new iOS 15, you'll get notifications redesigned. You will not only be able to add larger icons for photos and contact photos for people as you will also be able to set all distractions off. Simply put, the new operating system comes with a notification summary where you can see all our notifications by priority, at an appropriate time, and all together.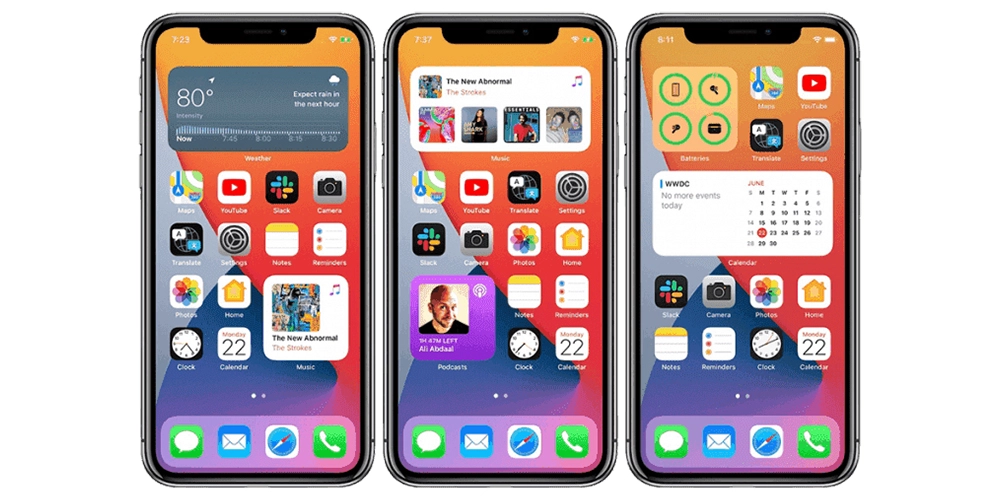 #2: A New Feature Called Focus:
Along with the iOS 15, you will get a new feature called Focus.
With this feature, you can easily filter apps and notifications based on what you define at a specific time. For example, you may define that you don't want to get notifications during work hours or when you're winding down for bed. When you set a Focus on one of your Apple devices, it will be automatically applied to other Apple devices.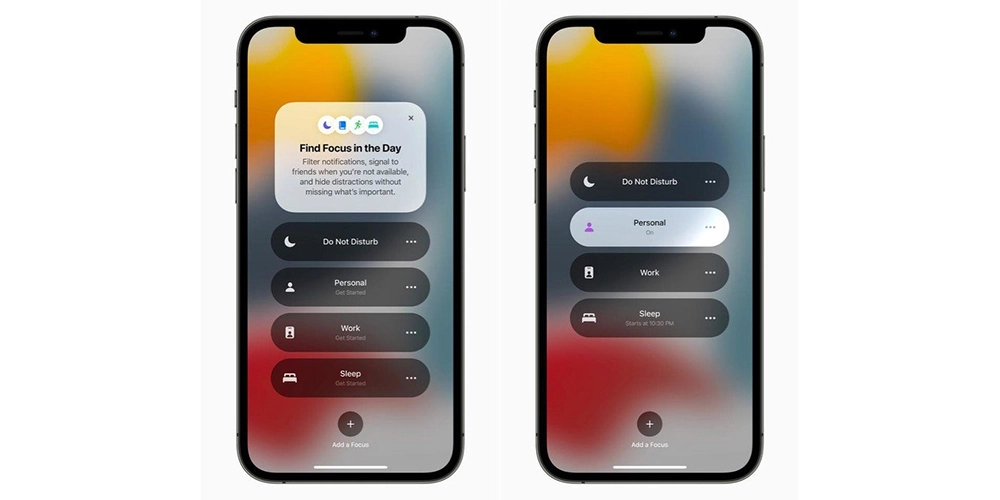 #3: A New Safari:
Another change that comes along with the iOS 15 is a redesign of Safari. Overall speaking, it will be easier to focus on the webpage content since you'll be able to reach all controls with one hand. Besides, there is also a new tab bar that is more compact and that floats at the bottom of the screen. This way, you can easily swipe between tabs.
Another important addition is the ability to save tabs and then access them across devices.
With the new Safari, you can also customize your start page and web extensions. Remember that these weren't possible until now.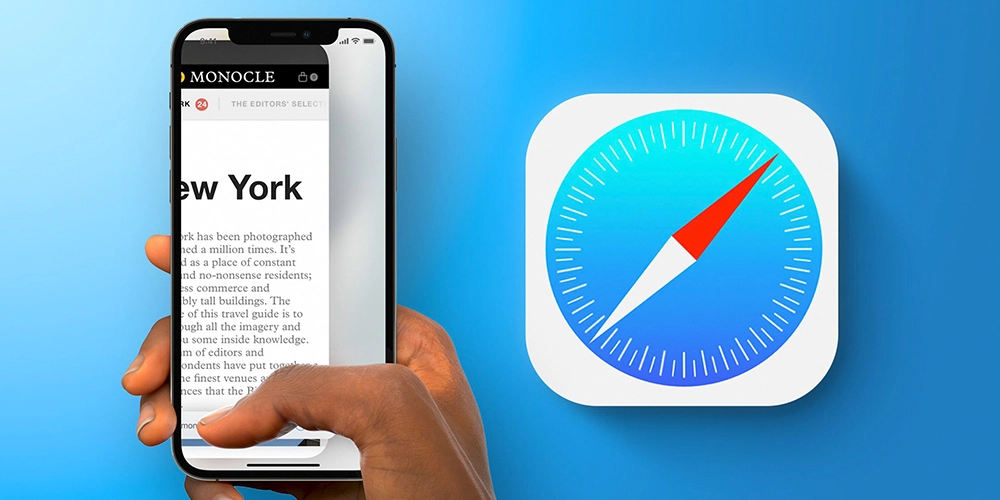 #4: New 3D View on Maps:
Maps weren't forgotten in the new iOS 15. The truth is that you'll be able to use the new 3D view in cities which allows you to see bike lanes, buildings, pedestrian crosswalks, among others. But Apple went a bit further. You will also enjoy a better city-driving experience with improved Transit features and more road details.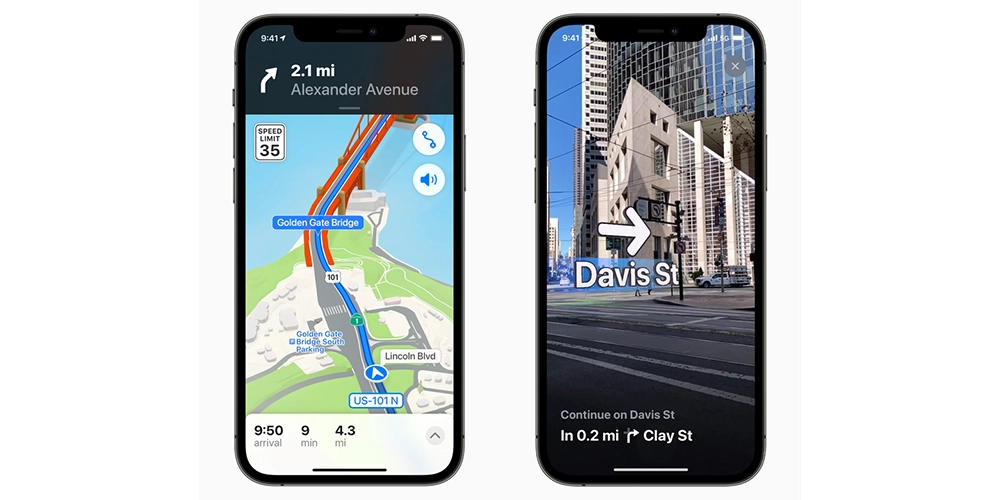 #5: Better FaceTime Calls:
If you usually use FaceTime, then you'll be glad to know that Apple added voice isolation and Spatial Audio to FaceTime. This means that you'll hear the voices sound as if they are coming from where the person is located on the screen.
With the new iOS, you'll also see more faces at the same time thanks to the new grid view. And if you want, you can now share media together in sync with the new feature SharePlay.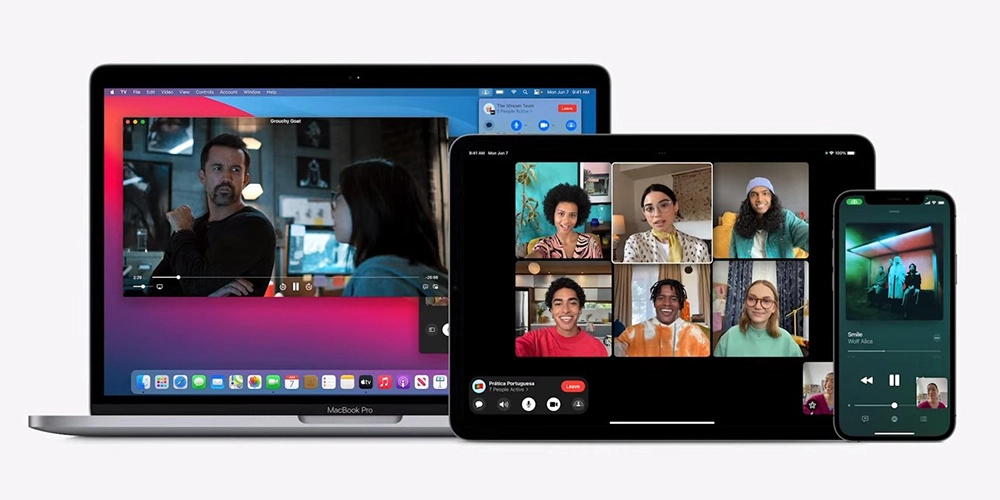 iOS 15 Beta Download
As we mentioned above, the new iOS 15 will only be released next fall. However, the iOS 15 beta download is already available for developers.
As always, Apple will take the developers testing to refine the new features and fix bugs ahead of its release.
However, a public beta will be available to iOS users for testing in July at beta.apple.com
iOS 15 Support Devices
According to Apple, the iOS 15 update will work with the iPhone 6S and above.