Back to the launch of iPhone X launch, Apple announced its future support of the wireless standard Qi and accessories called AirPower.
After over a year of waiting and rumours of the project, Apple has finally announced the failure of AirPower, claiming that it was unable to solve the complication of multiple charges living together inside the AirPower and the pad to detect which device is where and subsequently supply the correct amount of power only to the devices sitting in that specific location.
Reports also suggested that the engineers were not able to solve one of the biggest challenges which were apparently overheating. The ambitious and revolutionary charger could not communicate properly with charging devices and Apple also get frustrated to find a solution to integrate three different charging coils required by different wireless devices without generating interference.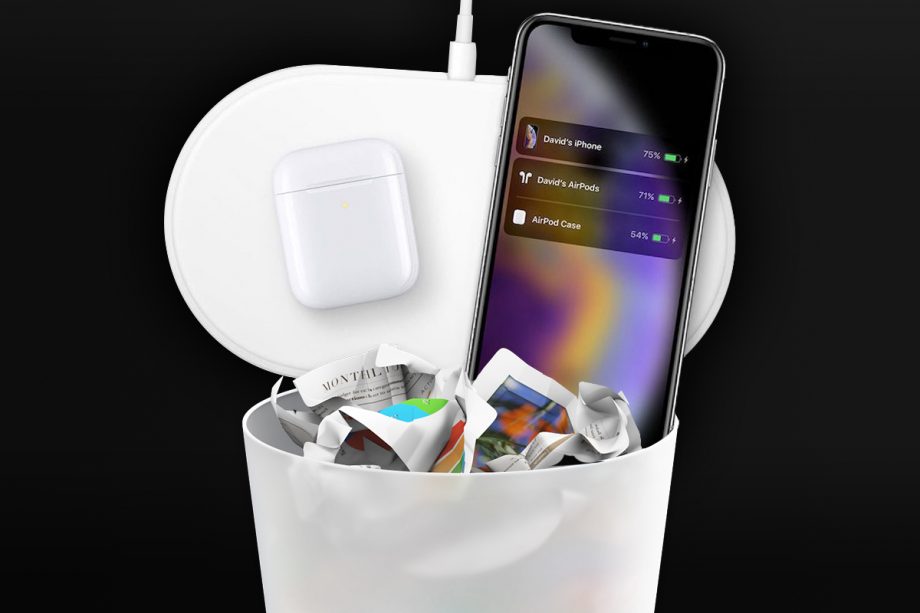 So Lightning Cable is still the only solution?
No! Luckily, AirPower isn't the only wirelessly charging products. Since iPhone uses the Qi standard for wireless charging and there are many Qi wireless charging station out there in the market. Meanwhile, the new AirPods 2 also has an optional wireless charging case that supports Qi standard too.