The new iOS 15, the latest Apple mobile operating system, is finally available. However, before we tell you everything you want to know about the new iOS 15 features, it's important to know a bit more about the iOS 15 compatibility, how you can download it, and update your iPhone.
iOS 15 Compatibility
In case you have an older iPhone, you may be wondering if it can support iOS 15. Simply put, to use the new iOS 15, you need to have an iPhone 6S (2015) or newer. However, it's worth mentioning that to use some special features like spatial audio, Live Text, Portrait mode on FaceTime, augmented reality directions in Maps, among others, you need to have the iPhone XS or newer.
iOS 15 Download
The good news is that you can make the iOS 15 download since it is already available for all users. Up until now, only the iOS 15 public beta could be used. All you need to do is to go to the Settings app and then tap on the Software Update section. Notice that as soon as the iOS 15 update is running, you won't be able to use your phone in the meanwhile. Keep in mind that it may take some time.
iOS 15 Features
Now that you already know if you can install the new iOS 15 on your iPhone and that you know how to do it, it's time to check all the iOS 15 features available.
#1: Live Text, Photo Memories, and Better Safari
In our opinion, one of the best features in the iOS 15 is the Live Text. Simply put, you just need to point the camera app at anything with text and you'll immediately see a text icon on the bottom right. You may then copy and paste it to another app if you want to. You may also use this new feature on images with text in your Photos library. All you need to do in this case is to tap the same text icon on the bottom right. In case you have an address or a phone number in one of these images, Live Text will convert it into a link. While addresses will open in Maps, phone numbers will launch the phone dialer.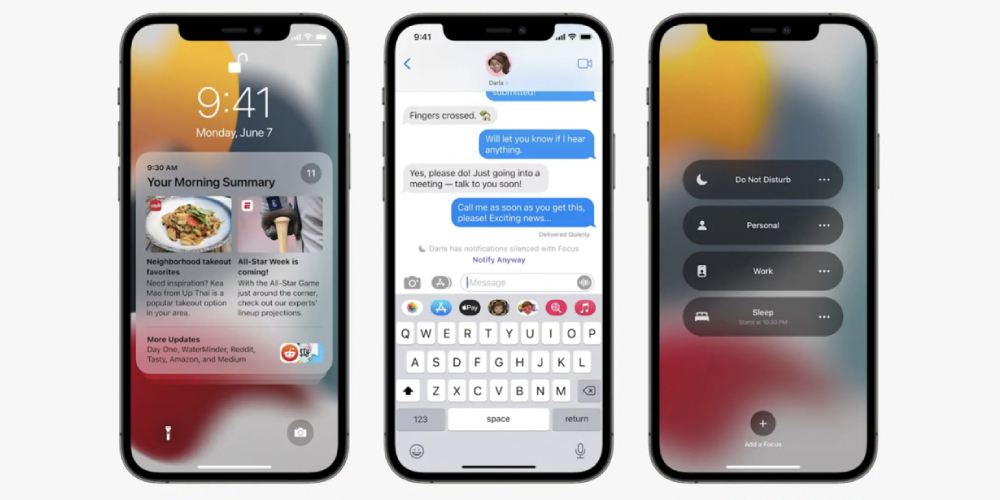 In the Safari app, you will also see some improvements. Now, the URL bar is at the bottom, and it will simply hide away when you're scrolling. Besides, it's more like the macOS's interface. You can get your favorite websites, content shared with you, and the reading list. But more important than this, you can now use extensions on iOS 15 as well.
#2: New Ways to Focus
If you tend to get a lot of notifications on your iPhone, then you're going to love this new feature. In iOS 15, you can manage them differently and they even got a new look.
Besides larger icons to contact photos for your messages, you have a new Do Not Disturb mode to silence them all. This feature can be quite handy especially when you just can't be bothered and need to focus.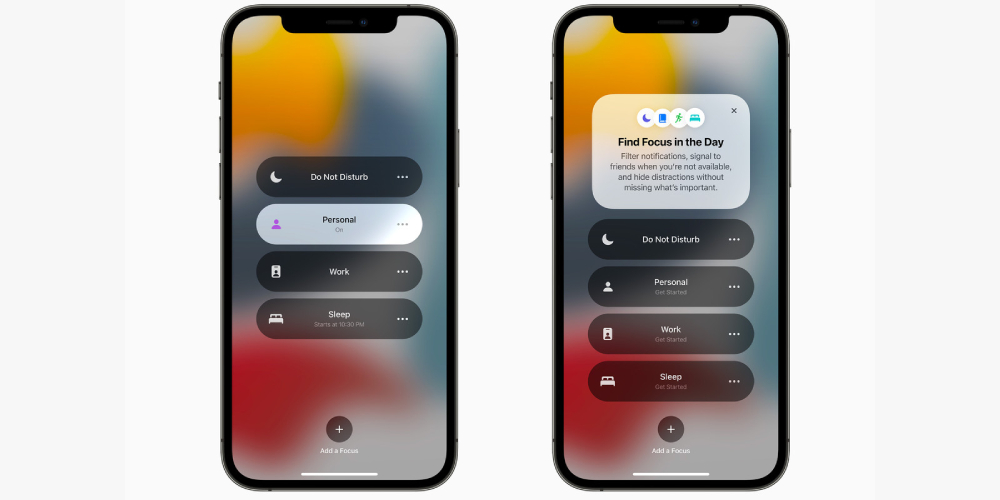 One of the things that we particularly like about this new feature is that you can organize your home screen to match your mood. iOS 15 allows you to have up to 10 Focus profiles like Personal, Work, or Sleep, and your home screen will only show apps and widgets related to the respective mode.
#3: Improved Maps
If you live in Europe or are planning to visit this continent, you would like to know that the company improved the maps for Spain, Portugal, and Italy. It now includes a lot more details than it used to.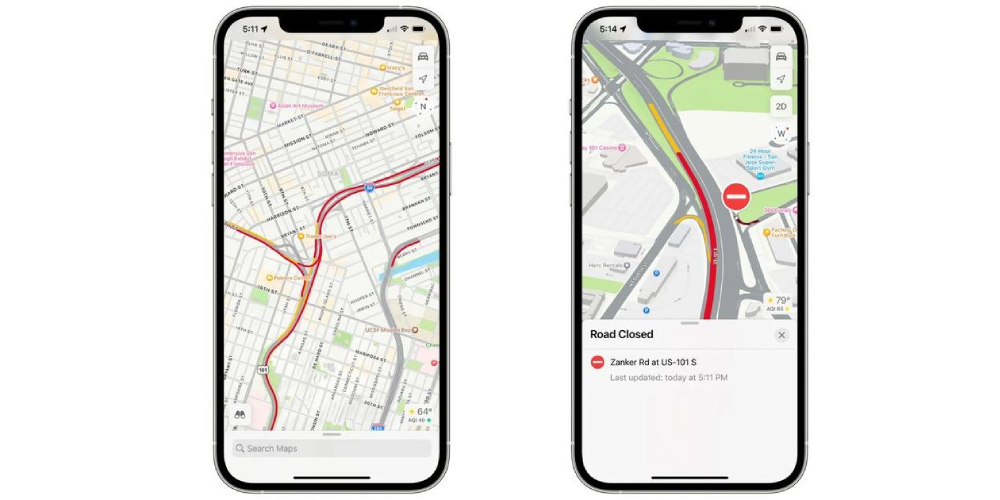 #4: A Fancier FaceTime
Another feature that has improved is FaceTime. The video-calling app is more like Zoom and Google Meet now making it a lot easier to use. If you're used to using FaceTime, you will certainly notice the better audio. It sounds more natural now since it uses spatial audio.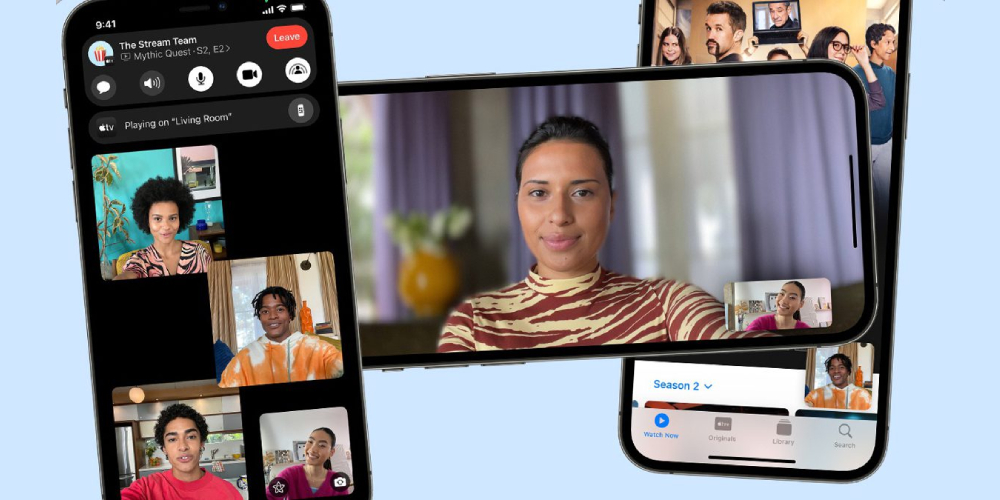 Have you updated to the iOS 15?