So, if you have an iPhone for the first time or even if you upgraded, then you may be wondering how to manage many things.After all, the interface, especially if your last smartphone was from a different brand, is quite different. If you are new to the full-screen iPhone, how to restart the iPhone 11 would also be confusing cause there's no home button. Today we decided to show you how the iPhone 11 closes applications. After all, you probably have dozens of different apps installed on your iPhone. So, you better know how you can set the iPhone 11 close apps.
iPhone 11 Close Apps
When you are trying to discover how to iPhone 11 close applications, then you will be glad to know that you just need to follow some simple and easy steps depending on what you want to do:
#1: Close All Open Apps on Your iPhone 11:
Step #1: When you want to close all the apps that you have open on your iPhone 11, then you just need to swipe up from the button on the screen.
Step #2: All the apps that you are either open or running will appear on your screen.
Step #3: To close the apps, you just need to swipe the app up that you want to close. In case you want to close them all, you just need to swipe them all up, one by one.
#2: How to Force an App to Close on Your iPhone 11, iPhone 11 Pro, Or iPhone 11 Pro Max:
Sometimes, you just can't make your iPhone 11 Pro close apps. When this occurs, you should do the following:
Get into The App Switcher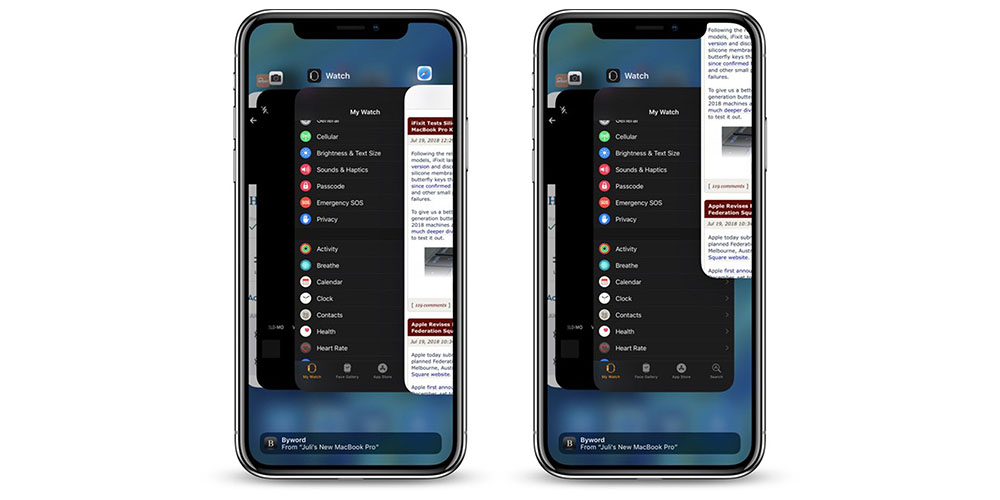 When you can't make your iPhone 11 Pro close apps, you should start by swiping up from the bottom of the screen and then stop when your finger reaches the middle and pause until the app cards pop up.
Notice that this pause is very important since if you continue to trace your fingers upwards will land you on the home screen once again.
This is the process that we described earlier. So, you just need to find the app that you want to close and then swipe it up to force-close it.
Making Your iPhone 11 Close All Apps
Sometimes, you just notice that you have too many apps open at the same time. So, instead of closing one by one as we mentioned above, you may prefer to make your iPhone 11 Pro Max close apps at once.
It's important to notice that while force-closing all the recent apps on your iPhone isn't necessary, it's sometimes nice to wipe the slate clean and empty the app switcher to start fresh.
Unfortunately, to force-close all apps in the app switcher at the same time, your options are very limited. This happens because this isn't something that is considered necessary by Apple. Simply put, force-closing apps are mostly for quitting unresponsive apps.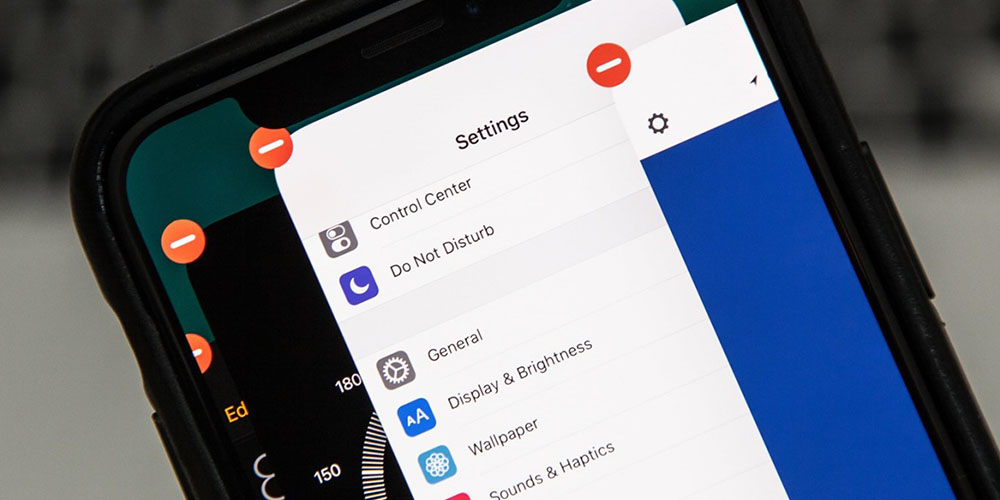 So, in case all the apps on your iPhone 11 are unresponsive this means you have some serious issues going on.
Keep in mind that all the apps in your app switcher are in standby mode unless you are currently using the app or if it was recently used. When the apps are in their suspended state, they aren't open or taking up system resources unless "Background App Refresh" is enabled for them, in which case they could silently relaunch on their own for a brief time and check for updates, location status, and other data.